The United Nations' International Atomic Energy Agency (IAEA) has reported that it has detected uranium particles enriched to near bomb-grade levels at an Iranian nuclear facility. The uranium particles were enriched to 83.7 percent purity – close to the 90 percent enrichment levels needed to make a nuclear bomb.
This is the first time that Iran has been accused of enriching uranium to such a high level. Nonproliferation experts have said that Tehran is using the uranium to fuel its nuclear power program, which has been restricted in a 2015 deal with Western powers.
But the alleged enrichment of uranium to near weapons-grade indicates that the atomic program is getting closer to being used for weapons. This raises tensions with the West, which has backed the IAEA and its rules.
Turkey Begins To Rebuild Homes For 1.5 Million Left Homeless By Quakes
According to a report by CNN, the uranium particles were enriched to 83.7 percent purity – close to the 90 percent enrichment levels required to make a nuclear bomb. On Tuesday, the agency told member states it was having discussions with Iran about the uranium particles.
Iran's uranium enrichment has been a significant concern since it began breaching limits in the 2015 nuclear deal with world powers that Washington unilaterally withdrew from in 2018. The agreement limited Tehran's uranium stockpile to 300 kilograms (661 pounds) and its enrichment to 3.67% – enough to fuel a small nuclear power plant.
It also included a clause in which Iran would not enrich any further uranium for at least six years. But in 2018, after Washington pulled out of the deal, Iran began enriching uranium to a higher than 60% purity.
This was the highest uranium enrichment Iran had ever reached, which ratchets up the tension with the West. This is especially concerning because Iran has been enriching uranium to a level that nonproliferation experts have said is not for civilian use and could be quickly converted to weapons-grade material.
The IAEA spokesman, Stephane Dujarric, told reporters in Vienna that the report was being considered by an IAEA board of governors meeting next month. But he did not provide any further details, citing the confidentiality of the report.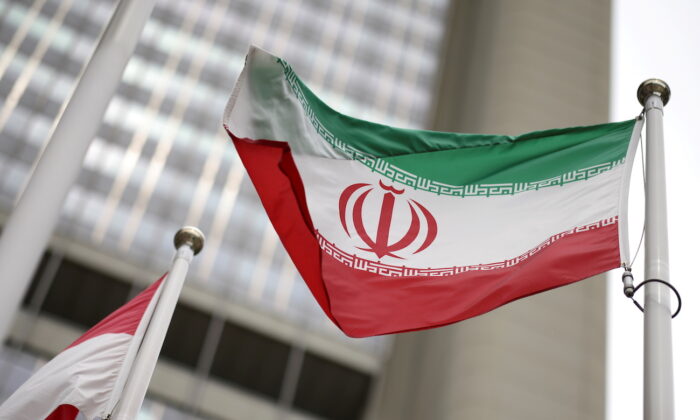 Meanwhile, Iran's spokesman for the Atomic Energy Organization of Iran, Mohammad Eslami, rejected the IAEA report, saying it was "incorrect." Instead, he said "unintended fluctuations" in enrichment levels may have occurred during the transition period.
However, he added that the "details about the report were leaked to the media." Therefore, he said, "there is no need to discuss them with the media," and "informants" have already been offered explanations by the Iran government."
The IAEA has said it is concerned that detecting uranium at such a high level in Iran may lead to further escalation between the two sides. As a result, the UN agency is urging Iran to clarify its past nuclear activities to meet the IAEA's nonproliferation obligations.